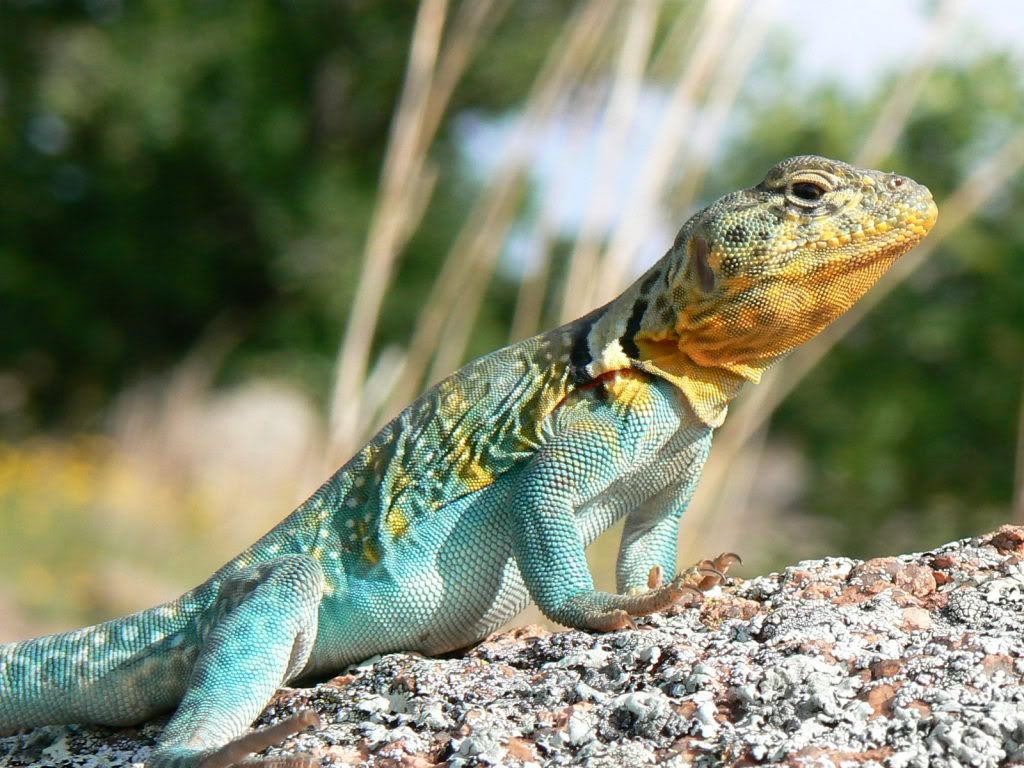 Ok...So these are not my photos
Found them on photo bucket
But, really the point is this...I saw these beautiful creatures today
The Collard Lizard ?
Warming it's self on a rock
Near the trail where Ellie and I run
Brilliant and beautiful, textural
Alive!
Wild and free
I have never seen one before
Here in Arizona...but, why not
The outdoors is soooooo diverse here
I will add this flamboyant Collard Lizard to my very visual mental list
King Snake...check
Collard Peccary's (javelina)...check
Mountain Lions...check
Bob Cat...check
Pronghorn...check
Deer...check
Elk...check
Mountain Goat...check
The Butterfly?
Well not my photo either but, she was there
Hanging a bit laxidazically at the end of a lavender spring flower

New to the world it seemed
Stretching her wings, soaking up the sun
Hmmmm...sounds familiar
Doesn't it...humans